Glamping in Texas | Luxury Camping on Lake Houston
Interested in camping but don't want to rough it? If so, The Retreat is the perfect place for you!
What is Glamping?
Glamping is camping… but in style! "Glamorous camping" is the perfect way to connect with nature while enjoying the luxuries that a home provides. If you're wanting to spend time outside but aren't a big fan of sleeping outdoors, then glamping is just right for you. Whether you're looking for something to do as a family, with your girl-gang, or for a romantic getaway, there's something for you here!
Lodging Options
The Retreat has many different lodging options designed for you to have a luxurious camping experience. Whether you are few or many, there is a place for you (and your pets!) at The Retreat.
Luxury Cottages: Tents not your style? These luxury cottages are designed for you to relax in the comfort of a cabin while enjoying the outdoors. Perfect for larger groups that want to entertain, The Retreat has a variety of cottages for you to choose between for you and your friends to have a great time.
Sleeps 4-8 people
AC & Electricity
Entertainment space
Full Kitchen
Pet-friendly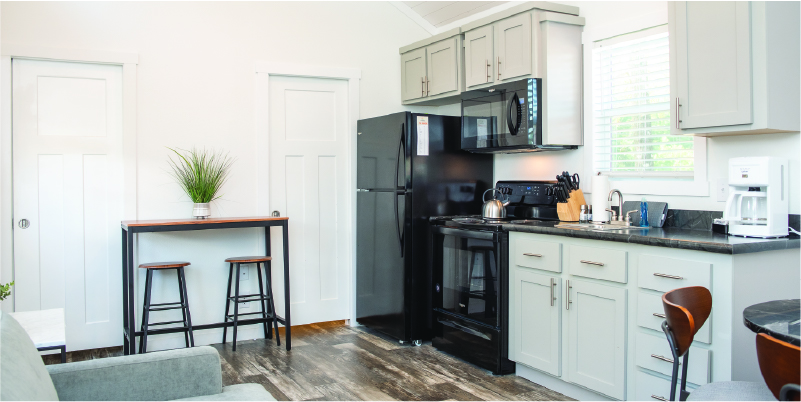 Covered Wagons: Designed by Conestoga, these wagons under canvas ceilings will transport you into the Wild West. Get ready to have an out of the ordinary bonding experience with your family. These unforgettable wagons are designed to give you an adventure!
Sleeps up to 4 people
AC & Electricity
King-sized bed
Bunk beds
Microwave
Mini fridge & coffee machine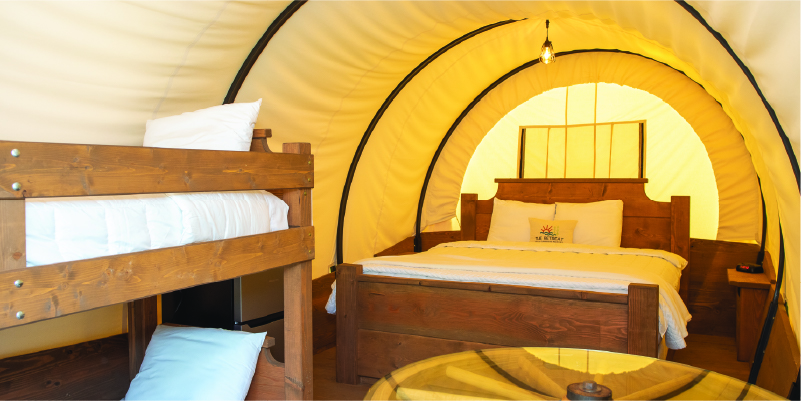 Bell Tents: These cozy bohemian-style bell tents are ready to welcome you! Ideal for a romantic escape, these unique bell tents are designed to give you that outdoors camping experience- except in comfort and in style. Get ready to glamp!
Sleeps up to 4 people
AC & Electricity
Queen-sized bed
Optional roll out twin bed
Mini fridge & coffee machine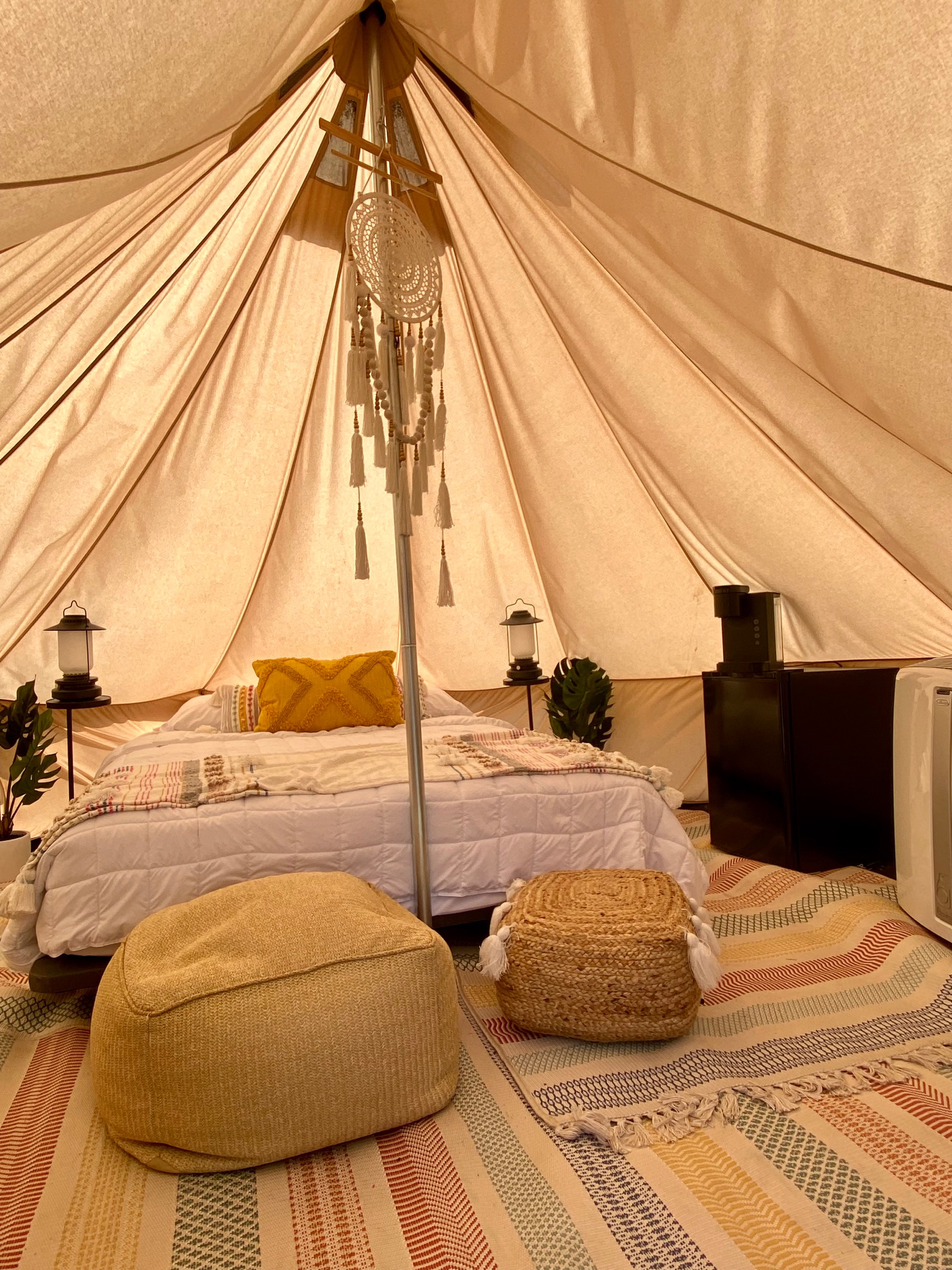 What can you do while you're here?
The Retreat has a large variety of amenities for you to engage with while you enjoy your stay with us. Our glamping resort offers a wide range of entertainment that is perfect for everyone. Here are some of the fun things you can look forward to:
Outdoor Pool & Hot Tub
Clubhouse & Fitness Center
Wine and Beer Garden
Boardwalk & Lighted Fishing Pier
Outdoor Games and Playground
Bark Park (to play with your pets)
Kayak and Corcls
Mini-Golf
Campfires
Sand Volleyball Court

The staff at The Retreat are ready to welcome you and kick-start your glamping experience. Looking for a snack, a drink, or a sweet treat? Need to do some emergency laundry? Don't worry, we've got you covered! The clubhouse is stocked with anything you might need and is equipped with washers and dryers for you to utilize. Unlike the average outdoor camping experience, this glamping resort is designed to take your trip to the next level.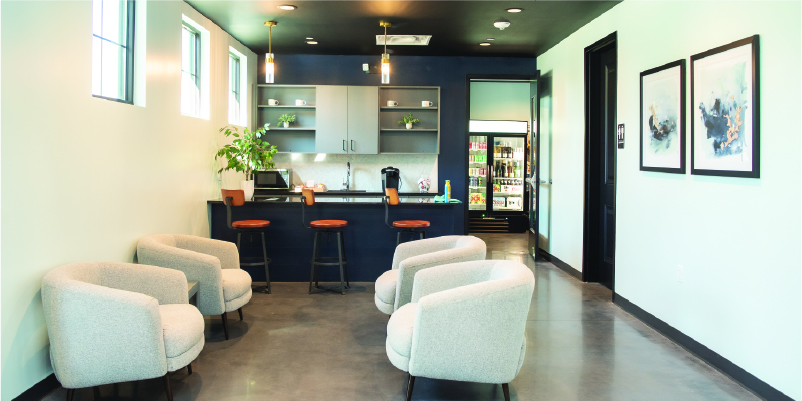 Ready to book your stay?
Come glamping with us! We know that you will have an unforgettable experience here at The Retreat.
Click here to book now!